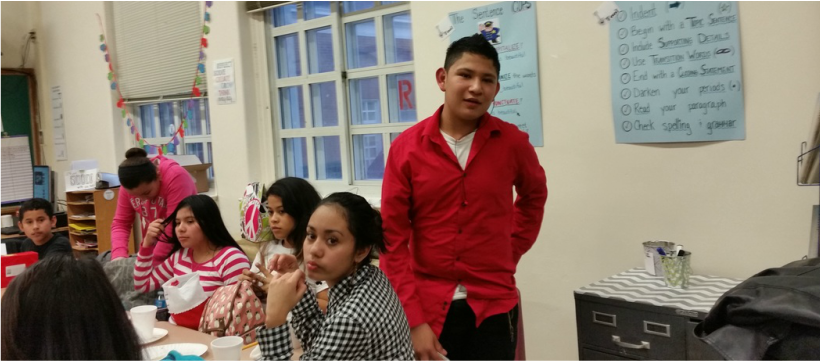 "Ahora Sí"

An educational program developed for limited English speaking youngsters and their families aimed at strengthening effective interaction among schoolteachers, students, and families through tutorial services, counseling, leadership training, and family support services. It also aims to strengthen youth leadership skills among middle and high school students that can ensure rewarding human growth.

We offer:
● Individual and group counseling for middle school students.
● After School Program - From Monday trough Friday from 3:30 pm until 6:00 pm.


---
workshops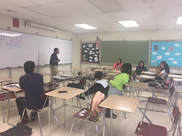 MIDDLE SCHOOL PROGRAMS:
● Violence/gang and family abuse prevention: Individual Counseling, Group Discussions and Guest Speakers who have gone through similar situations.
● Teen pregnancy prevention: Group discussions about teen pregnancy and the
consequences becoming teenage parents.
● Substance Abuse Prevention: Educate and inform teens about the risks involved in using various drugs and alcohol.
● "You and Your Land" Workshop: Addresses the cultural diversity of children's immediate environment and provides opportunities through projects such as "tell your peers about your land" to enrich their cultural background.
● Your Next Virtual Workshop: Introduces teens to graphic design.

HIGH SCHOOL PROGRAMS:
● Bilingual Academic Immersion: English as a second language, reading and writing, math
assistance and one to one Spanish language literacy.
● TASC (GED Program) for those students who could not originally graduate high school.

YOUTH LEADERSHIP FOR MIDDLE & HIGH SCHOOL STUDENTS:
● Identifies youth leaders and promotes them as role models, provides tools to encourage and develop the leadership of teens.
● Teens will have their own physical space to meet with their youth leaders.

Each workshop will offer group discussions and guest speakers with experience in those particular situations.
---