School Age Child Care (SACC)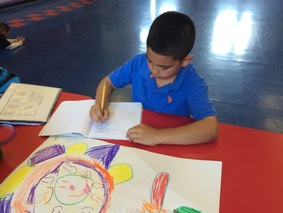 School Age Child Care Program seeks to improve the social, emotional and academic competencies of school age children by providing parents with a safe and enriching environment for their children. The program implements before and after school care during school days, holidays and summer in elementary schools within the Glen Cove School District. We offer academic enhancement, reinforcement, and cultural and recreational activities.

​
SPECIFICS OF PROGRAMS:
1) Before School Care - Monday through Friday, from 7:00 am until children begin classes.
2) After School Program - Monday through Friday, from 7:00 am to 9:00 am and 3:30 pm until 6:00 pm.
3) Holidays and School Recess Care - 7:00 am until 6:00 pm.
4) SUMMER PROGRAM - Ongoing registration Summer Program runs this year from June 27 to August 12, 2016
Monday through Friday, 8:00 am until 6:00 pm.
*Click Here for more information
For children between the age of 5 and 12, Licensed by New York State Office of Children and Family Services.

Meals:
We work in unison with the New York State Department of Health to provide healthy snacks, breakfast and lunch to the children.

Financial Assistance:
Financial assistance is available from the Nassau County Department of Social Services for those families that qualify.
We complete the forms, we notarize the documents and we submit the applications to the DSS.

Transportation:
We arrange for the transportation of children from one school to another in the Glen Cove School District.
For the summer program and/or field trips, we provide out of town transportation.
---
Activities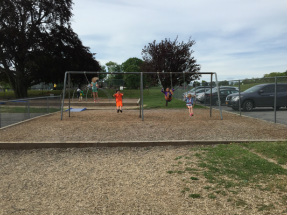 ● Assist children with their homework and school assignments.
● Individual tutoring in Math and English to improve children's academic performance.
● Special attention to the reading, writing and listening skills of children with language barriers and/or speech problems.
● Preparation for upcoming exams.
● Reading activities.
● Introduction to music, dance, food and clothing from different ethnic groups.
● Pregnancy prevention workshops (for children 12 years old or older only).
● Violence prevention sessions.
---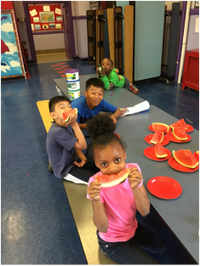 ● Arts & Crafts.
● Film making.
● Dance performance preparation.
● Sports team creation.
● Games and plays.
● Team building in a safe environment.
● Field trips (museums, pools, theaters, zoos, parks, aquariums, etc.)
---